We have entered in 2022 when accessing a top-notch camera phone is no longer difficult. As a regular smartphone user, I have been witnessing several handsets in the market including those with as many as five cameras on the back and pegging to record up to 8k videos. 
Luckily, a large range of gadgets come on the list of best camera phones of all time. They possess excellent shooting modes, various angles that support huge megapixels, and incredible technology for recording videos. While the breakthrough technology has been fantastic, it somehow makes choosing the best camera phone more difficult than ever. This makes us bring about a post detailing the best gadgets that have all the necessary capabilities of the best camera mobile.  
Top 10 Best Camera Phones
 for Smartphone Photography Lovers
:
1: iPhone 11 Pro Review:
This is, in my opinion, the most powerful phone model from Apple that is available in a one-hand-friendly size. The 12MP triple-lens camera captures incredibly amazing snaps and videos from different views, allowing you to rewrite new rules for mobile photography.
 It carries the latest night mode for an enhanced low-light photography experience. You also get additional battery power and upgrade at the same time. Then there is a 5.8" bright screen with 2436×1125 resolution, iOS 13 operating system, A13 Bionic CPU, and water-resistance capability. While the iPhone 11 Pro doesn't have a much different design, the camera and battery upgrade is something users have sought after for a long time.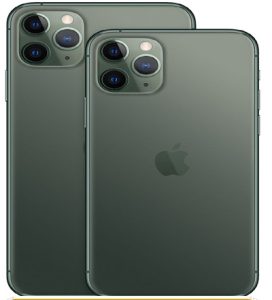 Reasons To Buy
Awe-inspiring

 camera performance

 

Great battery upgrade 

 

Matte finish back 

  

 
Reasons Not To BUY
Insufficient non-camera upgrades 

 
Same old design

 

Lacks  headphone jack

 

 Related: Top Phones
2: Google Pixel 4 Review:
This is another product from Google to get popularity for its snapping capacity. As the best quality camera phone, Google Pixel 4 is much more about the photos you can click using it. Nonetheless, the handset carries various other aspects that you will appreciate because of its usefulness.
 The intuitive & secure Face Unlock system is the bonus point of this mobile whereas an alluringly smooth 5.7-inch OLED with 2280×1080 resolution & 90Hz display gets many praises from the users as well. Although the 2,8000mAh battery makes us disappointed with its power, the Pixel 4 has other features that may have overcome this minus point.  
Reasons To Buy
Large screen with 90Hz display

 

Telephoto camera for great picture quality

 

Spending video stabilization 

 

 
Reasons Not To BUY
Lacks fingerprint sensor

 

Disappointing battery life

 

 

3: Huawei P30 Pro Review:
It is a great time to look at the amazing collection of the best budget camera phones available in the market. Having an impressive collection of features, the Huawei P30 Pro includes a splendid curved touchscreen, reverse wireless charging support, an in-display fingerprint scanner, and IP68 water & dust resistance. 
You also get a bucket of built-in memory and storage, a big battery, and the flagship Kirin 980 chipset. The Huawei P30 Pro strips back the bezels on the top & bottom of the screen, giving it a reduced size of the notch at the display's top. However, this device is best known as the best quality camera phone to choose from without having to compromise on other tech features.   
Reasons To Buy
Lossless Zoom feature

 

Ultra-wide angle camera

 

Accurate & quick fingerprint scanner

 
Beautiful 6.47" screen

 

Long-lasting battery life 

 

Fast charging support

 

Efficient Kirin 980 processor 

 

 
Reasons Not To BUY
Unsatisfactory EMUI 9.1 performance

 

Lacks headphone jack

 

Proprietary memory card

 

 4: Samsung Galaxy S20 Ultra Review:
As the best Samsung camera phone, the Galaxy S20 Ultra is a new flagship phone that is definitely a better handset than its previous model. The One UI 2 software with Android 10 delivers an exceptional performance with a Snapdragon 865 processor and 12GB RAM. Moreover, it comes with a massive display and an excellent camera system.
 While 120Hz mode is an amazing feature of the mobile, it destroys its battery life. On the whole, this super-high-end device is a pristine example of everything you would expect from an amazing quality phone. 
Reasons To Buy
Massive & high-quality touchscreen

 

Build-quality and classic brand design

 

Beautiful & crisp camera images

 

Up to 15x zoom camera

 
Reasons Not To BUY
A slow in-display fingerprint scanner

 

Insufficient battery power for 120Hz

 

Lacks headphone jack

Heavier handset

 

Very expensive

5: Samsung Galaxy Note 10 Plus Review:
The Galaxy Note 10 Plus is another excellent handset from Samsung that boasts great cameras, a fabulous screen, great battery life, and lots more. It is the best camera phone for me so far. The phone has an accurate and fast fingerprint reader and enhanced night-mode photo quality.
 While the Galaxy Note 10 Plus isn't a mainstream model, it is the best Samsung camera phone for those who want a big smartphone and use the S pen stylus. Moreover, it is equipped with a 6.3" screen, Gorilla Glass 6 Protection, front-facing camera, in-screen fingerprint reader, snapdragon 855 chipset, and fast & wireless charging.      
Reasons To Buy
All-day battery life

 

6.8" 

touch

screen 

 

Premium features
Reasons Not To BUY
No headphone jack

 

Expensive model

 

Limited depth-sensing camera

 

6: iPhone 11 Review: 
Apple hits the mark with another amazing product containing a strong battery power and excellent quality camera. The iPhone 11 is much more like its earlier model, same design, same upgraded internals, and the same chipset.
The phone size is better than other models of Apple iPhones though it does not give a bulky or heavy feel. The 6.1" liquid retina LCD with 1080p version, fingerprint scanner, and impressive A13 Bionic chipset are some of the most notable features of the phone. The great battery life is a bonus while excellent rear cameras are appreciated as the best feature of the iPhone 11.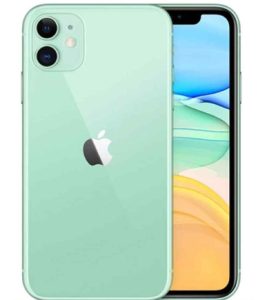 Reasons To Buy
Good-quality camera

 

Long-lasting battery backup

 

An impressive array of color options

7: Oppo Reno 10x Zoom:
Wondering which phone has the best camera quality? The Oppo Reno 10x zoom is the answer. It is a handset to sit up and gain the attention of mobile phone users. The exquisite design offers an impressive gaming platform, state-of-the-art internal hardware, and great battery life. 
Moreover, the stunning AMOLED display without bezels gives you a delightful gaming zone that becomes even stronger with the flagship Snapdragon 855 chipset. The 10x hybrid zoom lens is an amazing addition since it is a unique feature in any popup camera. Furthermore, you get an excellent fit & finish design that gives a metallic feel though it is made of glass.        
Reasons To Buy
Vibrant AMOLED panel

 

Strong hardware

 

48MP main camera with 10xzoom lens

 

Impressive battery life  

 
Reasons Not To BUY
No waterproof resistance

 

Too heavy design 

 

Lacks no 3.5mm jack 

 

8: OnePlus 7T Review:
The OnePlus 7T comprises the best features for its price. It possesses an impressive triple camera system so you get the best camera phone 2022. You get an in-display sensor, a bigger battery, and a Warp Charge 30T charger.
 It has a slightly taller display and a 6.55-inch longer screen. The device has practically similar to the OnePlus 7, especially on both sides. It has the same position for volume buttons, power buttons, and signature notification switches. You will also find a dual-SIM card tray, speaker, and a USB-C port on the bottom.   
Reasons To Buy
Amazing 90Hz display 

 

Splendid cameras

 
Superb 

performance & storage speed

 

Android 10 

experience 

 

Lightning-fast charging 

support

 

Affordable model 

 
Reasons Not To BUY
Average battery life

 

No headphone jack

 

No wireless charging support

 

 

9: Samsung Galaxy S10 Plus:
This amazing phone from Samsung packs almost everything that you would expect Samsung to bring you. Technically, it may not be the biggest model among available best camera phones, but it does cost you as same as the Galaxy S10 5G.
 The 93.1% screen-to-body ratio allows pixels to stretch over the entire screen while the under-screen fingerprint sensor on the front lets you enjoy foolproof security.
The 16MP + 12MP + 12MP triple-lens rear camera clicks a variety of photos, including ultra-wide and telephoto whereas the 10MP+8MP front camera offers lively selfies. Moreover, the device is equipped with other useful features, such as a headphone jack, IP68 waterproof feature, 8GB/12GB of RAM, 128/512GB/1TB built-in storage, and a 4,100mAh battery.  
Reasons To Buy
Fantastic screen-to-body ratio

 

Under-screen fingerprint sensor 

 
Reasons Not To BUY
Slippery design

 

Meh low-light 

selfies

 

Frustrating fingerprint reader 

 

 10: Apple iPhone 7 Plus Review:
This mobile has acclaimed its popularity as the cheapest iPhone with a 5.5" large display and iOS 13 update. While the iPhone 7 Plus comes with a traditional Apple design, it does include a new Touch ID home button pad & water-resistance capability.
The A10 Fusion CPU, 3GB of RAM, 32/128/256GB expandable storage, and iOS 13 beta operating system ensures the amazing performance of the device. The 2900mAh battery seems to be insufficient for a big phone like the Apple iPhone 7 Plus.  It offers waterproof competency and a shiny finish design.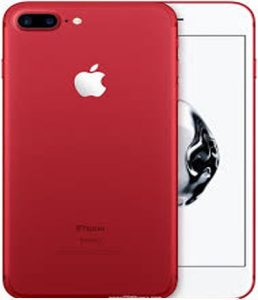 Reasons To Buy
Excellent camera performance

 
iOS

 upgrade availability 

 

Powerful processor performance 

 
Reasons Not To BUY
Discouraging battery life

 

Lacks headphone jack

 

Conclusion  
It's great that you happened to see our list of the best camera phones 2022 since it is going to act as an easy-to-understand guide for you to purchase the best camera phone for yourself. Make sure you have carefully gone through the features as well as the pros and cons of each phone listed here so you are confident about your purchase.  
For more Samsung Phones, Keep Visiting SMS( SamsungMobileSpecs ),  Read our Disclaimer as well.