Smartphones tend to be attractive, lively, and vibrant. While living with the modern technology of smart devices, choosing the right phone from a large range of options is hard to accomplish. You do not want to burn a hole in your pocket by purchasing any of the costly models anymore. Luckily, many budget-friendly options are there that serve as the best alternatives to the high-priced models.    
Let's have a look at the top 10 best phones for 400 that make the best choice for those on budget.  You will find capable cameras, large displays, impressive battery life, and a powerful processor for the demanding gaming scene.  
A Glimpse at Top 10 
Best Phones 
under
 400
1: Honor
20
Review: 
Honor 20 is a desirable and capable flagship device available at a competitive price. It has many things in common with the Honor 20 Pro, such as the same display, the same design, a very similar chipset. Though it doesn't have an advanced camera as the Honor 20 Pro has, you can still enjoy amazing images in even ordinary environments with its quad-lens camera. Other key features include an impressive side-mounted fingerprint scanner for enhanced security and a high-end hardware competency.  
Reasons To Buy
Extraordinary performance 

 

Good-quality camera outcome

 

Fingerprint scanner for security

Impressive specifications for the price
Reasons Not To BUY
The ridiculous level of app bloat

 

Unpleasant Magic UI

 

 Related: Top Phones
2: Xi
a
omi
Mi
 9T Review 
When looking for some beautiful phones for 400, you may need to have an idea of the aspects you want to see in your smart device. This is absolutely an amazing handset with a budget flagship. The Mi 9T comes with excellent processor performance, a luminous 6.30" Super OLED screen, and a long-life battery backup.
 It also bucks the trend by having a 3.5mm headphones jack up top for your convenience to listen to your favorite music. The mobile has an aluminum frame design and a Gorilla Glass front and rear with carbon black, glacier blue, and red flame finishes. While its camera may not perform brilliantly in low-light scenes, it offers average-quality pictures & selfies.
Reasons To Buy
Good performance 

 

Long-life battery backup

 

Good-looking OLED panel

 
Reasonable cameras

 

Under-screen fingerprint scanner

 

3.5mm headphones jack included 

 
Reasons Not To BUY
Lack

s

 water-resistance & dust-proof feature

 
Weak camera performance in low-light

 

A few connectivity issues

 

3: Nokia
7.2 Review
It's a mid-ranger mobile from Nokia is a good value. The Nokia 7.2 holds a top-notch build quality with glass front and back. The high-tech polymer frame is as strong as polycarbonate yet it has half of the weight of aluminum. The Nokia 7.2 is technically plastic though it gives a sturdy feel and you feel like having an aluminum-made phone in hand.
The device runs on Android 9 Pie OS, has 4GB of RAM, and 128GB of built-in storage which is expandable up to 512GB. Moreover, it is equipped with a 48MP primary camera and an 8MP ultra-wide camera with a 5MP depth sensor.   
Reasons To Buy
Equipped with extraordinary hardware

 

Has a crisp and 

colorful

 display

 

Excellent battery backup

 

Runs on an updated software

 

Google Assistant button

 
Reasons Not To BUY
Weak ultra-wide camera performance 

 

Unsatisfactory screen brightness 

 

4: Samsung Galaxy S9 Review:
This is one of the best Samsung phones under 400 that offer a raft of incredible features and elements for an extraordinary smartphone experience. The Galaxy S9 has a very much similar design to its earlier S8 though it comprises a much more powerful camera with candid innovation of dual-aperture cover and incredible processor performance. 
Besides, the Snapdragon 845 CPU, 4GB RAM, and 64GB of built-in storage make the mobile an amazing choice. You also get a 5.8inch bright screen, 3,000mAH battery, 12MP rear & 8MP front cameras, and dual speakers. While the phone carries improved biometrics with an intelligent and accurate scan, it is not as secure as it should be.
Reasons To Buy
Stunning 5.8" screen

 

Stimulating dual-curved design

 

Tremendous camera performance  

 
Reasons Not To BUY
Blurry snaps in low-light conditions

 

Bad 3D avatar software

 

Insecure face-unlock tool

 

5: Moto One Zoom Review
Our list of 400 pounds phones also comprises the Moto One Zoom comes with a boxy design, a flagship camera system, a 6.4" big screen, an under-display fingerprint scanner, and an Android operating system. Its camera setup has direct competition with top-enders models, such as the OnePlus 7 Pro hence we can see the Moto One Zoom is capable of clicking ultra-wide and 3xzoom pictures. Moreover, the phone features a headphone jack, USB-C port, and a 4,000mAh battery with a TurboPower charger.
Reasons To Buy
Incredible battery life 

 

In-screen fingerprint scanner

 

Great camera performance 

 
Reasons Not To BUY
Has mono speaker

 

Offers mid-range power

 

A hefty camera bump

 

6: Google Pixel 3A Review
The Pixel 3A from Google offers a mix of incredible features and specifications of a flawless smartphone experience. It includes amazing battery life, a bright OLED screen, and a speedy processor. Just like Google's high-priced phones, the Pixel 3A has the same quality of camera performance. 
It also lets you benefit from the Night Sight feature of the camera for shots in low-light scenes. In fact, it wouldn't call it the best camera phone under 400. The Google Pixel 3A contains a fast Snapdragon 670 processor, runs on the Android 9 Pie operating system, and has a compact design with Gorilla glass protection.
Reasons To Buy
E

quipped with a powerful camera

 

great battery life

 

Google software & support

 

Large OLED display

 

Support for all carriers  

 
Reasons Not To BUY
No support for wireless charging

 

The display needs to be brighter

 

No water-resistance

 
/tr>

7: Xiaomi
Mi Review:
Boasting modern-day specifications, the Mi 9 from Xiaomi phones happens to be a super smartphone available for a rock-bottom price. It is now available in an updated model with the intervening Mi 9T Pro.
 Design–wise, the Mi 9 has no curves though it doesn't have much difference in appearance from Xiaomi's previous model Mi 8. Moreover, the 6.39" AMOLED screen with 2340x1080p, 600-nit brightness, and HDR support make it a tear-drop display. So, you will find the same sleeker look and the same glorious colors the brand is famous for.       
Reasons To Buy
Comes with an incredible display 

 

Impressive camera experience 

 
Powerful processor performance 

 

Offers good value for money

 
Reasons Not To BUY
Lacks 

microSD

 card slot

 

Unpleasant Mono speaker

Unsatisfactory MIUI experience 

 

8: Samsung Galaxy A70 Review 
This flagship model is a steal for those who do not want to burn a hole in their pocket for purchasing a new phone and still need a good product from a good brand. With a great camera, display, and software, you get everything in the Galaxy A70; you could anticipate the best phones under 400 euros.
Reasons To Buy
Offers ravishing performance 

 
Has a splendid display

 

Enduring battery life 

 
Reasons Not To BUY
Mediocre cameras

 

Scratch vulnerable phone back  

 

9: Honor
9X Review 
The Honor 9X is equipped with a 6.6" inch big display phone with 1080×2340 screen resolutions. The device has a conventional design with a glass rear, a Gorilla Glass front a side-mounted fingerprint scanner, and a newer chipset. With the 4,000mAh battery, you don't have to worry about running out of power middle of the day with the Honor 9X. 
The main camera's autofocus technology clicks good-quality pictures and ultra-wide snapper for ultra-wide pictures. The Al photography mode comes as a plus point this further means you can optimize image quality depending on its context. As one of the best 400 euro phones, the Honor 9X also includes EMUI, high screen resolutions, good picture quality, mono speaker, 3.5mm headphones, and lots more.          
Reasons To Buy
Gorgeous camera performance

 

Powerful battery backup

Includes a headphone jack

 

 
Reasons Not To BUY
Mediocre cameras

 

Scratch vulnerable phone back  

 

10: Samsung Galaxy S8
Lite
Review:
The list of 400 dollars phones also includes Samsung Galaxy S8 Lite which is beautiful, fast, and powerful at the same time. It has a smaller and lighter design with a few curves. The camera performance along with processor performance tends to be satisfactory for those who cannot take risk of spending too much on a new mobile phone and still need to avail of the benefits of a high-priced smartphone. 
While the phone is made up of a glass body and truly vulnerable damage, it still feels good to hold in the hand. You will also find an accurate fingerprint scanner and other biometrics for enhanced security. Other features like Face Unlock and the Iris Scanner also work well on the Samsung Galaxy S8. Besides a 5.8" display panel, the device comprises a 3000mAh battery which gives you 10 hours during the day on regular usage.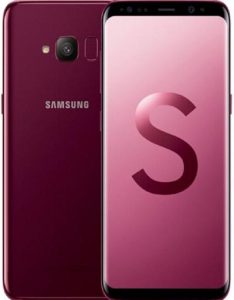 Reasons To Buy
Has a compact & beautiful design 

 

Impressive display 

 

Waterproof mobile body

 
Reasons Not To BUY
Battery life needs improvement 

 

No protection for 

the 

full-glass body  

 

Conclusion
With the abovementioned reviews of the top 10 best phones under 400 dollars, we have tried to make it easy for you to choose the right phone in your budget. Some of these are performance packed with impressive looks while others have paid additional attention to the quality and camera performance. Since the above makes a small list, lots of brands and models are out there that may interest you.  
Check out more Samsung Mobile & Keep Visiting for more Phones under the best budget