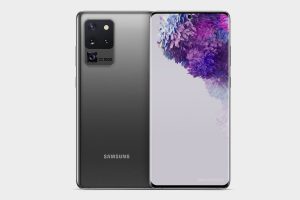 Samsung recently dropped a technological bomb with its 108-megapixel featured in its latest Samsung S20 series. However, no matter how advanced the hardware may get, the software can let it down, and that's why Samsung just released any firmware update to fix the autofocus issue sighted in their newest series. 
Lately, many Samsung S20 users reported an autofocus issue that's been frequent. Now, while the most-advanced autofocus was the main selling point of the series, an update was must that the Korean manufacturer just rolled out, and it is now available for users in the United States. 
Though the most unfortunate part would be that even with this latest firmware update by Samsung, many users are still reporting technical issues. However, the frequency of these reported issues isn't much. 
Also, this firmware update for Samsung S20 will soon be out in Asian and European countries, and as a matter of fact, the update might be out in these regions just at this moment we are writing this news. 
Moreover, besides addressing this autofocus issue, the latest firmware version 10.0.01.98 update by Samsung will also focus on other problems such as other camera performance issues, bug fixes, device stability, some new features, and enhanced security features to ensure better user experience for the Samsung S20 series users. 
The users would be glad to read that this firmware update shall also fix the random rebooting problem that was being reported on the Samsung forum by many users throughout the world. Though a recent update also tried to do that couldn't rectify the problem completely. 
We look forward to getting feedback from our users who will install this latest OTA update for Samsung S20 to learn the scale up to which the update solved the problem. So don't forget to let us know that in the comments, we look forward to hearing from you. Cheers! 
Check our more Samsung Phone,  for more Samsung News Keep in Touch.