The market is fully packed with every sort of smartphone but not every model has a flawless battery backup. It is essentially a distinctive feature that needs to be on your mobile, allowing you to use your phone without having to worry about its power failure after a short-time of use.   
 So, have you ever wondered which smartphones have the best battery life, especially when choosing a personal phone? Do not worry if you haven't thought about it so far. Here, we have come up with the top 10 best phones with battery life you would like to cherish all the time.  
Sound interesting? If so, read on.  
 Top 10 best phones with battery life:
1: Asus ROG Phone 2 Review:
The Asus ROG Phone 2 hit the market carrying a beautiful 120Hz panel, a huge 6,000mAh battery, and state-of-the-art tech specifications. The device is aimed at serving game lovers with tons of advanced features. The ROG Phone 2 comprises the latest hardware, such as the latest silicon from Qualcomm, UFS 3.0 built-in memory, and a smart heat dissipation system.
You also get an entire range of accessories, such as a WiGig dock, a dock, a gamepad, and switch-style controllers. On the whole, the ROG Phone 2 is more than just an amazing gaming device since it consists of everything you would like to see in the best battery phone 2020.  
Reasons To Buy
Magnificent 120Hz display

 
Great design plus RGB lighting

 

Unbelievable battery backup

 

The best combination of the latest  hardware & software

 

Unbeatable gaming performance 

 
Reasons Not To BUY
Expensive smartphone 

 

No support for wireless charging

 

Lacks waterproof feature

 

 Related: Top Phones  
2: Moto G7 Power Review:
The Motorola G7 Power was released when the competition among huge brands was heating up. It reigned as a supreme handset with several stunning features including a solid processor performance, an eye-catching design, and a great battery life.
 The Moto G7 Power accompanies a durable design that goes incredibly beautiful with a 6.2" touchscreen with 1530x720p resolution, fingerprint sensor, and a circular camera stack. The device supports almost all major US networks and offers various connectivity options though it lacks NFC.
The G7 Power is equipped with a Qualcomm Snapdragon 632 processor, 3GB RAM, and 32GB of internal storage which is expandable to up to 512GB of external storage using a microSD card. 
Reasons To Buy
Fantastic battery life

 

Powerful performance

 

Sleek & beautiful design

 
Reasons Not To BUY
No water-resistance feature

 

Lacks NFC connectivity

 

Mediocre

 camera

 performance

 

 

3: Huawei Mate 20 x Review:
As one of the best phones from the Huawei Mate 20 series, this phone has finally stepped into the market, featuring almost all the aspects of an interesting smartphone. The Mate 20X comes with a 7.2" full HD-resolution screen which is a must–have option for a perfect gaming experience.
Then, there is the Kirin 980 chipset, 6GB of RAM, and 128GB of internal storage which is expandable with a hybrid slot namely Nano Memory. Besides, the amazing 5,000mAh battery & supercharging features, the specification sheet of the Huawei Mate 20X includes a rear-mounted rear fingerprint reader, a 40MP regular camera with 20MP wide camera as well as an 8MP OIS telephoto camera. Overall, the Mate 20X is not only one of the most excellent flagships in recent times but also is the best battery capacity phone for its price.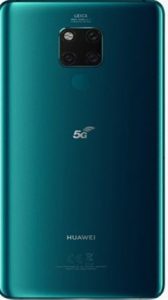 Reasons To Buy
Stunning 7.2-inch AMOLED display

 

Game-friendly resolution 

 
Top-notch chipset & performance

 

Great camera setup 

 

M-pen support available

 

Good-quality stereo speakers

 
Reasons Not To BUY
N

o wireless charging support

 

Limited availability of proprietary memory card

 

Lacks LED notification light

 

4:
Xiaomi 
Mi
Note 10 Review:
While the Xiaomi Mi Note 10 is not a revolutionary model, it is still considered a midrange device with every trapping of a top-end smartphone. In addition to a huge battery and incredibly fast charging, a set of 5-rear-camera, and a beautifully curved-edged screen are other most important aspects of this phone. 
The phone also includes an in-screen fingerprint sensor for easy unlocks and Gorilla Glass 5 protection for your screen. The Snapdragon 730G chipset is a baffling aspect of the phone which may refer to the slightly inconsistent performance of the phone. However, the huge 5,260mAh battery life smartly overcomes any shortcomings of the Xiaomi Mi Note 10, making it one of the best phones with battery life. 
Related: Best Budget Phones
Reasons To Buy
Top-notch display 

 

Speedy battery charging support

 

Fantastic camera performance 

 
Reasons Not To BUY
Unreliable Bluetooth connectivity 

 
Little underwhelming battery life

 

5: Samsung Galaxy S20 Ultra Review:
This is another best battery life phone from the Samsung Galaxy lineup. The Galaxy S20 Ultra comes with an alluring yet ergonomic design and introduces several new features of its time. It also emerges as the biggest Android phone from the Korean brand.
The massive 6.9-inch touchscreen adds natural beauty to the overall design while a five-camera system allows you to click 108MP images, 40MP selfies, and record 8k videos for any occasion. Other aspects of the Galaxy S20 Ultra include 12GB/16GB of RAM and 128GB/512GB of in-built storage. Most importantly, it is the phone with the best battery since you get a huge power backup of 5,000mAh which means you can continue using the mobile for a longer period in different modes.     
Reasons To Buy
Fantastically remarkable display

 

Amazing camera performance 

 

Incredible battery backup 

 

Lightning-fast 5G speeds 

 
Reasons Not To BUY
Inconsistent 

camera quality

 

Big size for small hands

 

6: Samsung Galaxy A40s Review: 
With a 5,000mAh battery backup, the Galaxy A40s is Samsung's best battery phone that also offers many other features to meet your preferences and requirements. The phone includes Android 9.0 Pie as its primary operating system which works well with 64GB of in-built storage, 6GB of RAM, and an Octa–Core processor.
The 16MP rear triple camera system is another notable feature of this handset that allows you to have a great photography experience every time. The HD display, on the other hand, extends from edge to edge so you get an alluring visual pleasure. The highly polished body goes flawlessly with a 3D curved design which is ergonomic, stunning, and durable at the same time.   
Reasons To Buy
Good quality triple camera

 

Premium 

looks 

 

Gorgeous display 

 
Reasons Not To BUY
Slow performance 

 

No

n-removable battery

 

 

7:

Motorola Moto G7 Play Review:

 

The Moto G7 Play is a decent smartphone with an amazing pack of attributes. Besides a durable build, you will find a stunning battery life, a large display, and solid network connectivity. Design-wise, the Moto G7 Play replicates its predecessor model though it looks sharper than the aforementioned one. 

The 5.7-inch display dictates how the front looks while the rear is backed by discreet camera placement. The headphone jack covers its edge while the right side has a hybrid SIM/microSD slot. The G7 Play enjoys the excellent performance of Qualcomm Snapdragon 632 processor though 2GB RAM is a notable shortcoming of the device. However, you get a 32GB internal storage which is further expandable up to 512GB.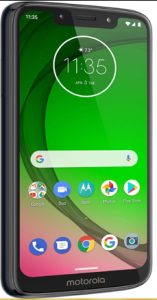 Reasons To Buy
Amazing battery life

 

Durable design

 

Good-quality front speaker

 
Reasons Not To BUY
Mediocre processor performance

 

Subpar cameras

 

No NFC connectivity

 

8:
Samsung Galaxy A50 Review:
The Galaxy A50 is a proud model from Samsung's Galaxy A series that focuses on premium camera performance, excellent quality AMOLED displays, and great battery life. From a quality-build design to a water-resistance aspect, to pioneer trendy features, this phone has come with several transformations.
It has a slim design, a 6.4-inch large Infinity-U Super AMOLED display, a premium fingerprint scanner, a powerful Exynos chip, and a triple-camera system. The 4,000mAh Li-Ion battery with quick charging support is a plus. The Galaxy A50 carries several connectivity options including Bluetooth Wi-Fi connectivity and LTE connectivity. Despite all the necessary features, the phone has a notable omission in the form of no water-resistance capability. 
Reasons To Buy
Fantastic 6.4-inch AMOLED display

 

Gaming-friendly hardware

 

Versatile cameras

 

Great battery life

 
Reasons Not To BUY
No waterproof feature

 

Poor-quality speaker

 

 9:
Motorola Moto G7 Review
The Moto G7 comprises many quality features on a budget. The great battery life is the most notable characteristic of the device while improved camera performance and processor performance come as a bonus. Design-wise, the phone comes with glass front & back and metal-made edges.
The 6.2-inch screen boasts an 81 percent screen-to-body ratio which further enhances its impressive looks. Then there is an easy-to-reach fingerprint scanner and a 3.5mm headphone jack. On the whole, you get the best phone with amazing battery life for great mobile exposure.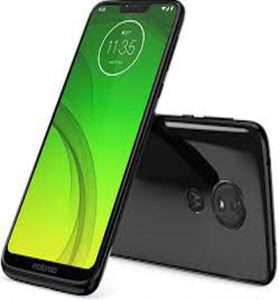 Reasons To Buy
Slick design

 

Large size display

 
Reasons Not To BUY
Lacks NFC connectivity 

 

Slightly off-the-pace camera performance 

 

 10:
Motorola Moto Z4 Review 
The Moto Z4 is an interesting addition to Motorola's Moto Z lineup. It is known for its flawless compatibility with Moto Mods and several removable peripherals that are connectable to the phone using pogo pins and magnets. Apart from Moto Mod, the phone is equipped with a SIM/microSD card, a USB-C charging port, and a 3.5mm headphone jack.
A Qualcomm Snapdragon 675 faster processor and 4GB RAM, and 128GB of internal storage are other notable hardware features. The 3,500mAh battery with excellent power management is the most amazing aspect which means you get the best phone with good battery life without having to burn a hole in your pocket.        
Reasons To Buy
Excellent battery life

 

Good performance

 

5G support with Moto Mod 

 
Reasons Not To BUY
Inaccurate display colors

 

No fingerprint sensor

 

Poor-quality speaker

 

 Conclusion  
Thanks to the huge competition among the world's best mobile brands, it may be difficult to find out which phone has the best battery in 2020. The aforementioned list of the top ten best smartphones with battery life is meant to help you choose the right handset based on your preferences and usage. In addition to offering an excellent battery life, these mobiles provide you with the most advanced aspects including excellent cameras, amazing display, and lots more.